Rumbaba Becomes Ginbaba as Savarin Takes on New Flavours
---
31 May 2022
Belgian pastry specialist Pidy has everything chefs and operators need when it comes to serving up the best savarin – and whilst everyone knows the use of savarin for the classic rumbaba, today, many are now utilising this versatile base to deliver a host of new flavours from ginbaba through to classic cocktails including Manhattan, Margarita and even a Whiskey Sour.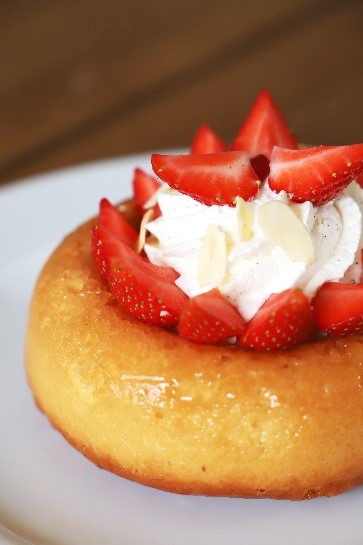 Pidy's range includes three variations of the ambient yeast cake, available in miniature with a paper cup, or large – either with or without the paper cup. The range is not pre-soaked, meaning operators can personalise them however they like with any syrup or alcohol!
Caterers are spoilt for choice by how they can use these versatile savarins – from utilising the ever-popular gin market to experiment with ginbaba – to classic rumbaba. The rum market has seen significant growth over the last two years, largely attributed to innovative new flavours, and many experts indicate a shift in popularity for the Caribbean drink, according to the International Drink Expo. The fusion of food and alcohol is also a growing trend, particularly within the desserts sector, as we see an abundance of cakes, chocolate, and ice cream being used as a vessel for alcoholic indulgence.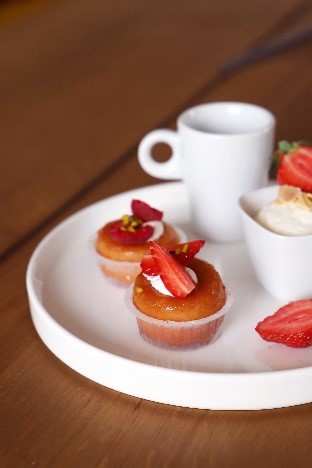 Regardless of how operators will want to style their savarins, they'll have plenty of time to come up with their own unique flairs, as Pidy's range has a shelf life of up to 12 months. Made from pure butter, the cakes are ready to grab and glaze, and require just a few short hours to chill in the fridge – ensuring the syrup absorbs for the classic soft and spongey texture of baba. The rumbaba is then best served with cream and seasonal fruit.
For operators looking for even faster classic rumbaba, Pidy also offers a frozen savarin, already glazed and soaked. Simply defrost and serve!
For more information on the Pidy range, please visit www.pidy.co.uk or call 01604 705666.
Discover more from Pidy...
Recipes
Here's a few ideas to get you started - you will find the products themselves inspire you to create plenty more.
Accessories
Essential kit with which to present your creations, helping you make pastry the star of your event.
Products
If you want to find specific products to fulfil certain criteria, you can refine your search here.