Pidy Expands Their Extensive Sablee Range to Include a Vegan Base
---
31 May 2022
Belgian pastry specialist Pidy has everything chefs and operators need when it comes to serving up the best sablee, or shortcrust, dishes with their wide range now suitable for vegan diners as well.
More than 7.2 million Brits follow a meat-free diet, according to Finder, with 1.6 of those identifying as vegan. The soaring demand has made it essential for venues to offer quality vegan options on the menu.
"It's really exciting for us to be able to offer our quality products to an even wider range of consumers," said Fabien Levet, Commercial Manager at Pidy UK. "We're really proud of our sablee range, and even prouder to be one of the first professional pastry suppliers to launch an extensive vegan range within that."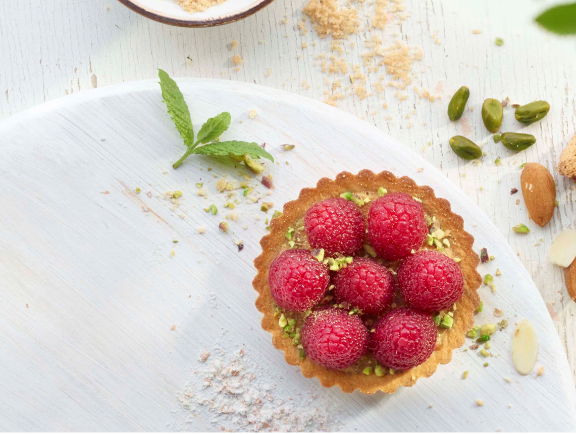 The vegan tartlets are sweet and versatile enough to be used for a variety of sensational flavours. The cases measure 9.5cm, and are ideal for individual tartlet serving size. Pidy uses a plant-based recipe, including responsibly sourced margarine, that maintains the same crisp, golden, and 'buttery' signature finish that Pidy has become well-known for. Fabien went on to comment:
"It was very important for us not to compromise on quality during the design process. Sablee pastries are known for having that lovely crisp golden edge, and we wanted to make sure that came across in our new vegan range as well as the rest of our sablee products."
When it comes to traditional sablee bases, Pidy's extensive range ensures there is an option for all operators. The bases are available in various sizes and shapes. The non-vegan pastries contain real butter and free-range eggs. All Pidy products have a shelf life of 9 months plus, making them ideal for busy kitchens to fill as needed, or for venues branching out into something new who may be unsure of demand. Across Pidy's wider range of products are also gluten-free options, seasonal themed goods, unique flavourings, and more vegan delights; including Pidy's range of Veggie Cups.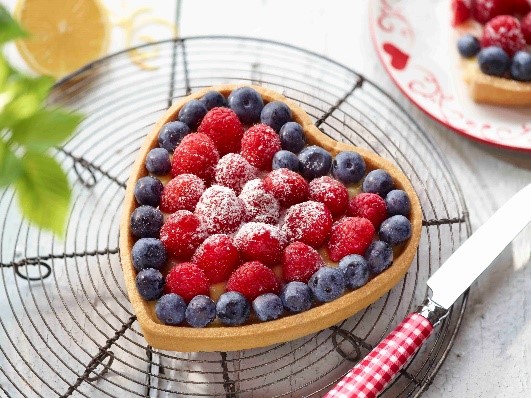 Pidy pastry is developed with the stability and consistency demanded by the professional kitchen but delivers the taste and texture of homemade. The pastry cases can be stored at ambient temperature and have a shelf life of up to 12 months for ultimate convenience.
For more information on the Pidy range, please visit www.pidy.co.uk or call 01604 705666.
Discover more from Pidy...
Recipes
Here's a few ideas to get you started - you will find the products themselves inspire you to create plenty more.
Accessories
Essential kit with which to present your creations, helping you make pastry the star of your event.
Products
If you want to find specific products to fulfil certain criteria, you can refine your search here.