Pidy Introduces a Brand New Ready To Fill Éclair to Premium Range
---
03 May 2022

Pastry wizards, Pidy, has introduced a brand new, elegant and refined ready to fill and coat frozen éclair to their premium 'Selection by Pidy' range. This elegantly streamlined addition has been created using high-quality ingredients that produces a fantastic ready to fill pastry, ideal for busy chefs and operators. Whether you want to create a savoury smoked salmon delight, or a sweet and succulent raspberry filled dessert, Pidy's Trendy Éclair makes for a fantastic menu asset.
Pidy is known for consistently delivering exceptional flavours, and when it came to producing a new frozen product for their already widely loved and recognised premium range, there was no exception. Using a high-quality recipe made with free-range eggs and pure butter, it's streamlined elegance comes from the slow baking process, making it even easier to fill. With a softer and moister texture than ambient alternatives, Trendy Éclairs have a radiant golden glow that effortlessly pleases customers pre bite!
With their 12-month shelf life, these ready to fill wonders can be filled both frozen and thawed, giving chefs the culinary freedom to produce enticing dishes. With 80 eclairs coming in a box, they're ideal for busy dinner services or large events and with their superior texture, customers will most certainly be coming back for seconds!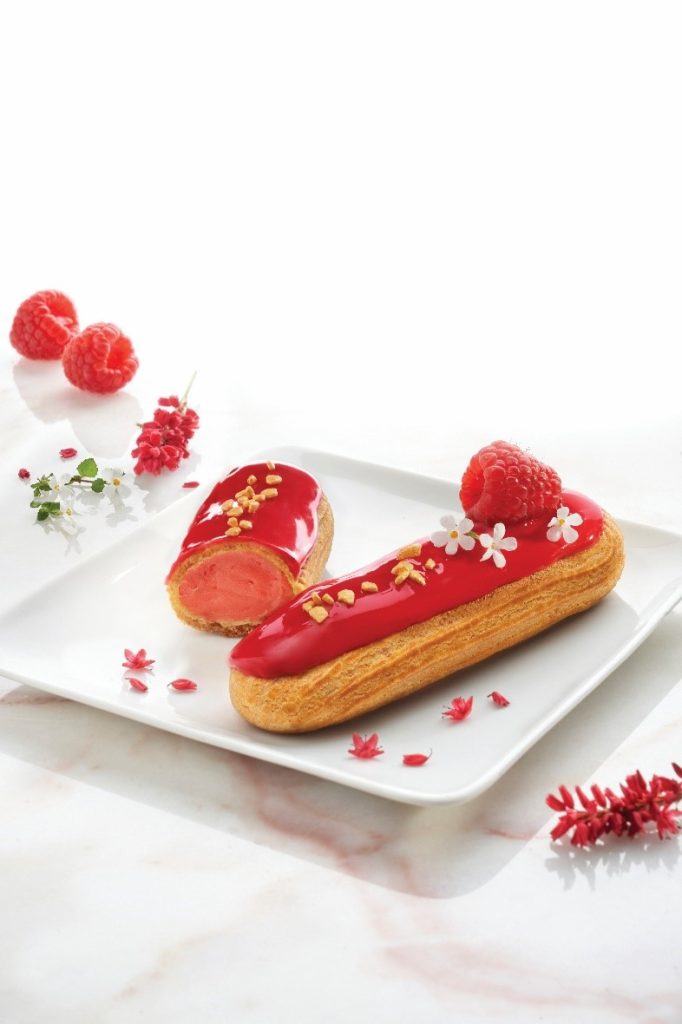 The 'Selection by Pidy' range consists of eleven tartlets in either a neutral, chocolate or sweet shortcrust pasty. Available in a variety of contemporary shapes and sizes, their traditional French recipe uses an innovative plant-based coating that acts as a barrier to moisture to maintain a fantastic crispy texture which improves shelf life and allows operators to prepare creations in advance. With Trendy Eclairs being the first choux pastry in the 'Selection by Pidy' range, it is set to hit the foodservice industry by storm.
Fabien Levet, Commercial Manager at Pidy UK is thrilled with their premium addition:
"We're delighted to be introducing a brand-new Trendy Éclair to our 'Selection by Pidy' range! Our expert chefs worked tirelessly to produce a fantastic, innovative choux pastry addition and they've done exactly that. Being versatile for nearly any filling, this modern-classic is ideal for foodservice professionals wanting to push culinary boundaries. With their convenience of being ready to fill, it saves operators time, but keeps the quality."
For more information on Pidy, please visit www.pidy.co.uk or call 01604 705666.
Discover more from Pidy...
Recipes
Here's a few ideas to get you started - you will find the products themselves inspire you to create plenty more.
Accessories
Essential kit with which to present your creations, helping you make pastry the star of your event.
Products
If you want to find specific products to fulfil certain criteria, you can refine your search here.